Manual Golf Carrier Dog-Leg walker
The carrier is made of stainless steel in a minimalist, timeless design.
buy
The development was done by our best technical staff who are
enthusiastic golfers themselves – introducing several useful
modifications leading to the excellent final result.
Design: Elegant and durable metal body
Dimensions: (61 x 64 x 5) cm
Weight: 4,4 kg
Load capacity: up to 25 kg
Dog-Leg is a golf carrier that will offer you a new pleasure from the game. Thanks to the light construction, the handling of the truck is very simple and comfortable.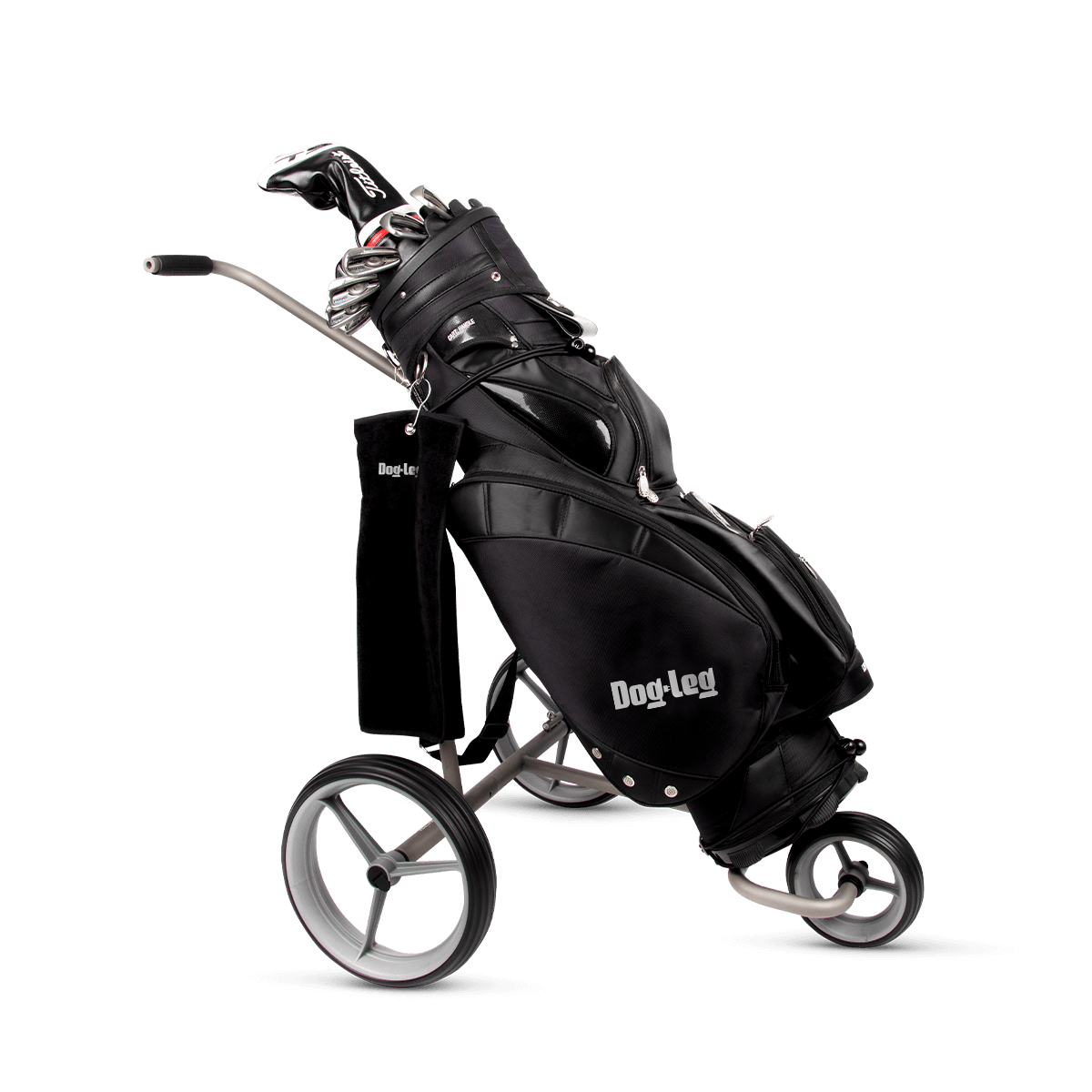 ​The main attributes of the construction are: reliability, easy transport, quick commissioning and assembly on departure, maintenance-free.
Thanks to the stainless steel Dog-Leg construction, the carrier can withstand year-round weather. The surface treatment corresponds to the best golf practice.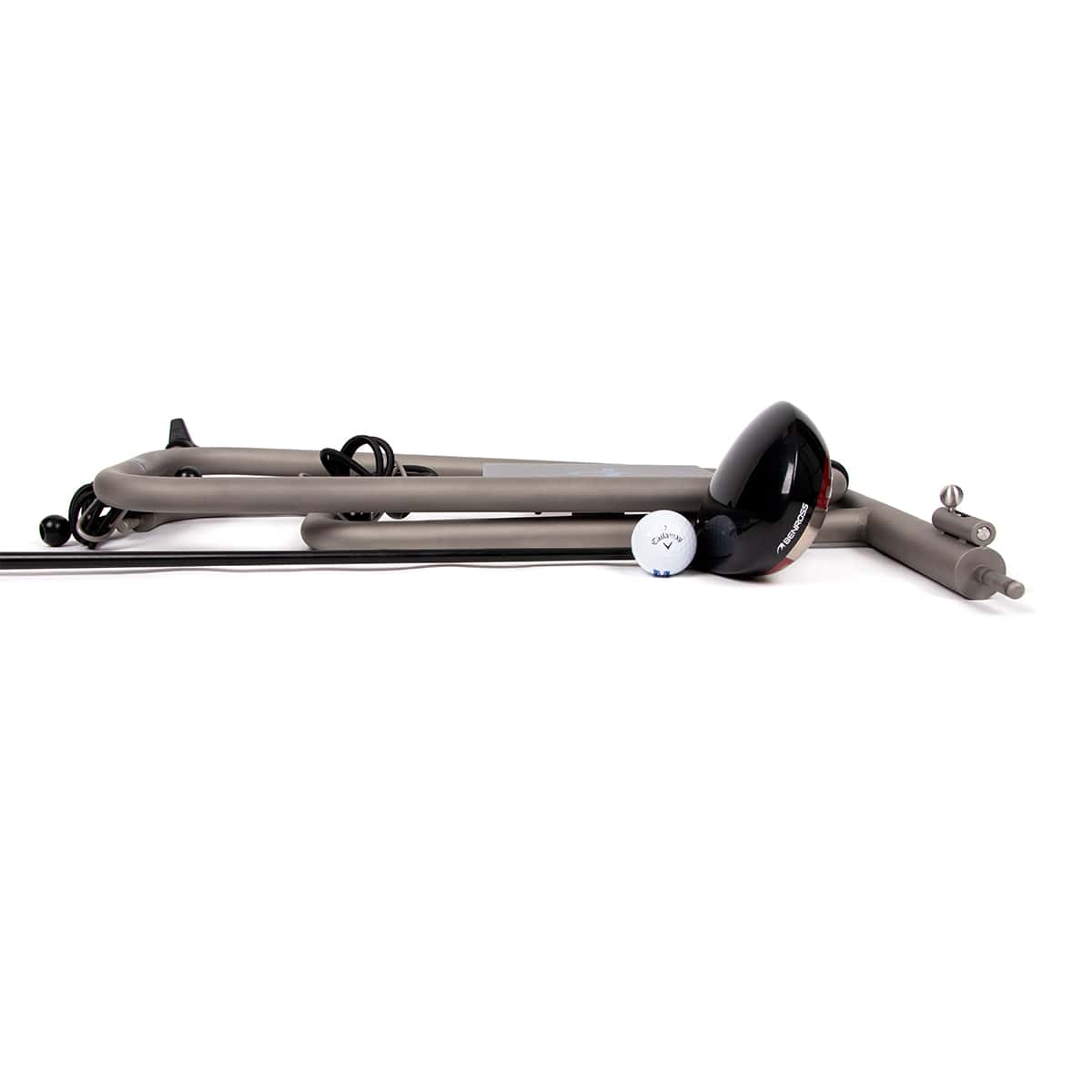 SETUP
AND ASSEMBLY
The Dog-Leg takes up a small volume and can be folded with a few learned movements to a state in which you just slide the wheels and secure the control screws. Finally, we load and fix the golf bag and we're done.
The whole procedure takes a few seconds and then we can go to the golf course for fun.
TRANSPORT POSSIBLE
EVEN IN "SPORT CAR"
Smart design ­– when collapsed, the height is less than 5 cm. You can transport your Dog-Leg even in a convertible, or you will fit more in a standard car.
Manual Golf Carrier
Dog-Leg walker – Enquiry
Do you want to have your own caddy? The easiest way to buy Dog-Leg is to fill in the following form. Choose the number of carts, enter the form of payment, place of pickup/delivery date, and the point of sale.
Would you like to try the cart?
Would you like to try the trolley before you buy Dog-Leg, and go for one 18-hole round? No problem. 
You will see how simple it is to assemble the trolley, and how easily the caddy can be operated and used. 
If you are interested, you can make your reservation below.