Dog-Leg - Electric Golf Club Carrier
The carrier is made from stainless steel, in minimalistic, timeless design, equipped with modern processor control.
More information
Request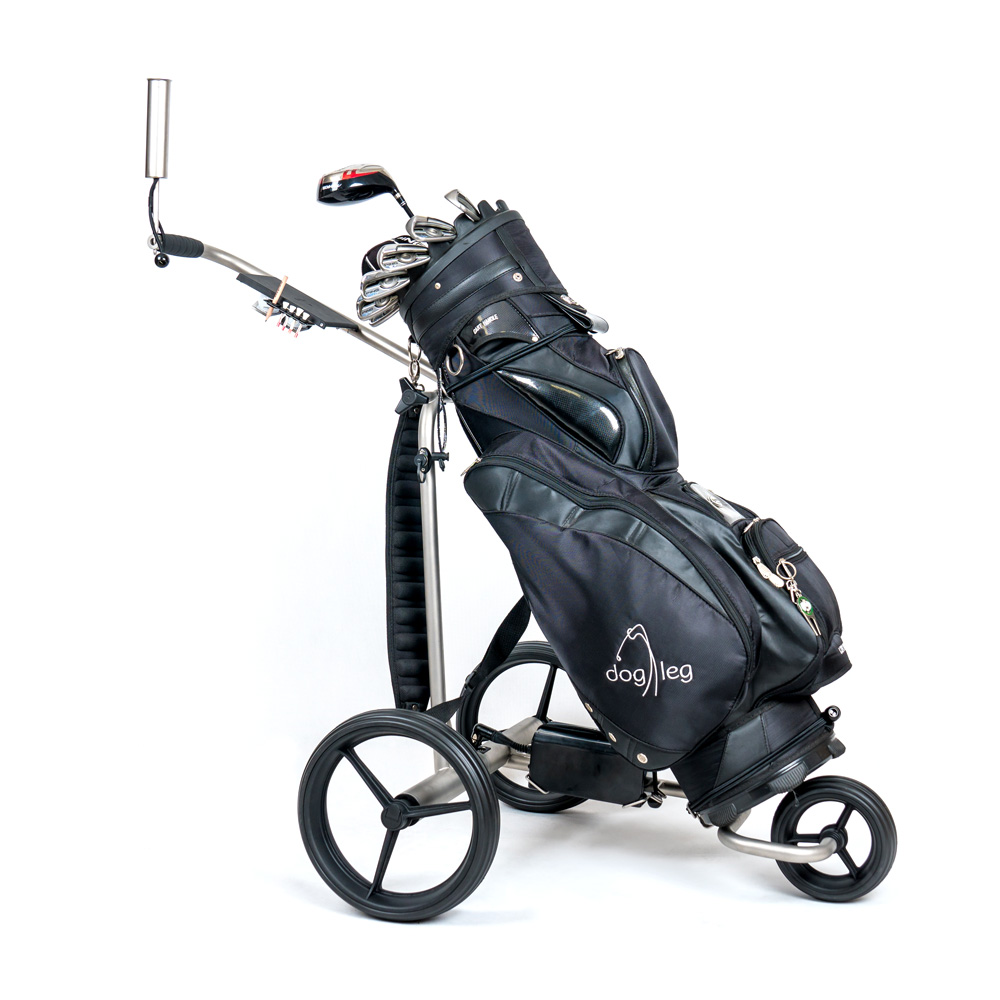 MADE IN CZECH REPUBLIC,  
DESIGNED IN GERMANY
Dog-Leg is an electric golf club carrier (Caddy) that will bring you a new joy of the game. Thanks to the one-touch control, handling of the trolley is very simple and comfortable.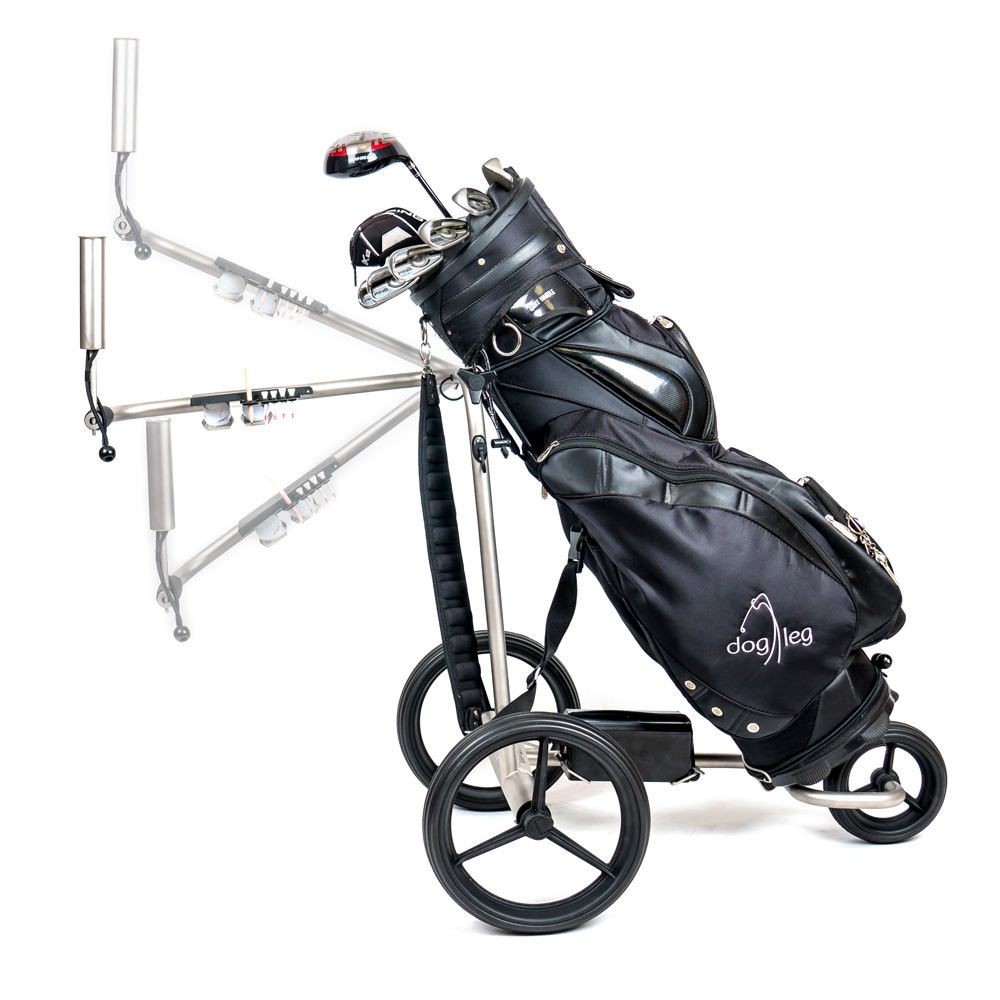 Design & Technology
Development of the carrier was done by our best technical staff. Design that guarantees maintenance-free operation. Smart design ­– when collapsed, the height is less than 5 cm.
Reliability
Hi-capacity battery (15.4 Ah) allows a very long game (up to 36-holes). The remaining capacity is shown on 3 diodes.
Thanks to stainless steel design you can use Dog-Leg all year. And it looks great!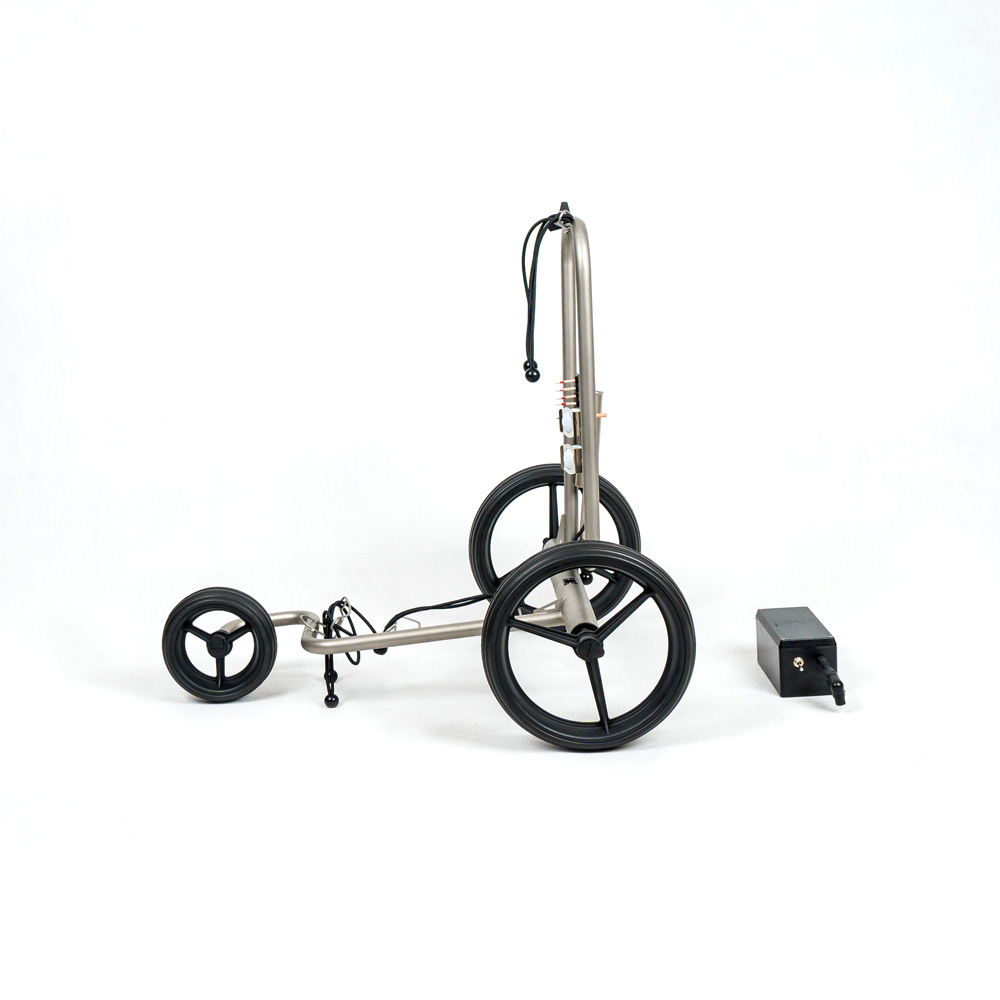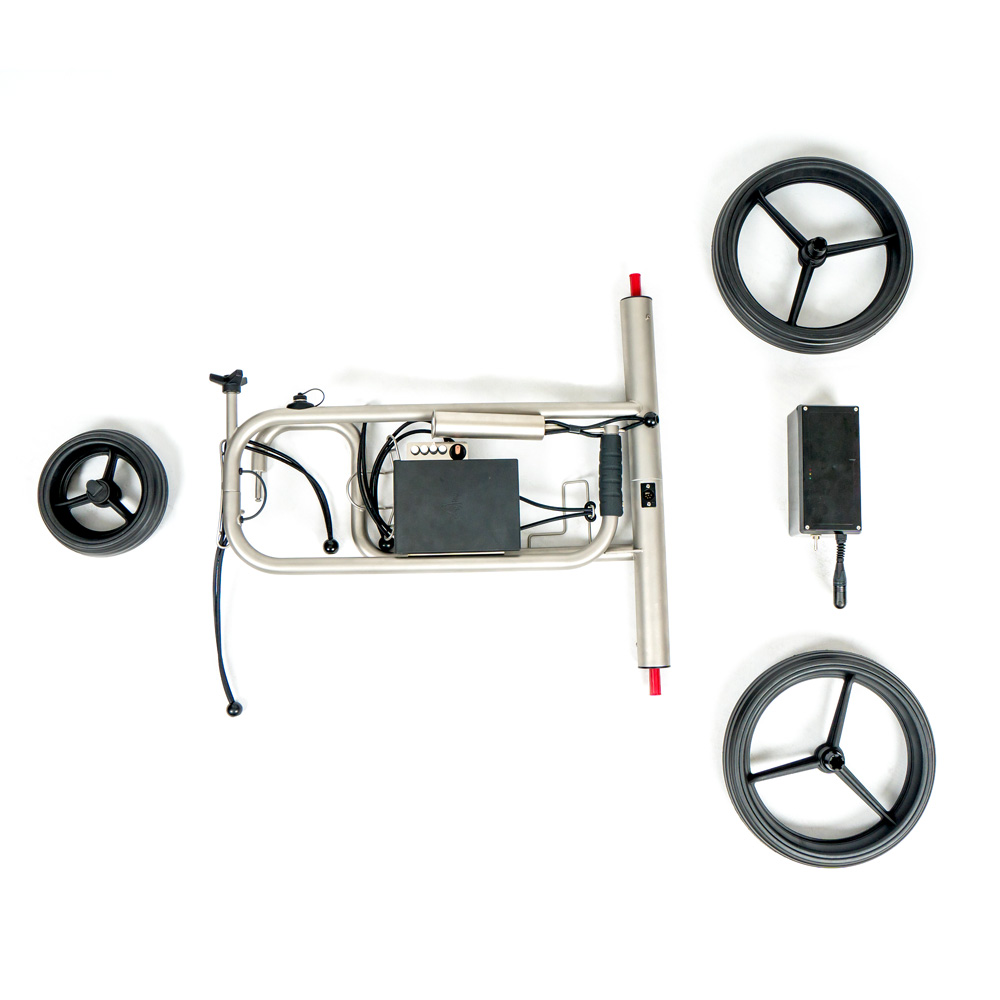 Setup and Assembly
The trolley takes just a little space, you can assemble it in a few simple steps: mount the wheels, fix them, connect the battery, put the bag on and that's it!
Maintenance and Repairs
We have developed maintenance-free design.
There are two motors and a driving mechanism located inside tubes, maintenance-free, just like the wheel hubs.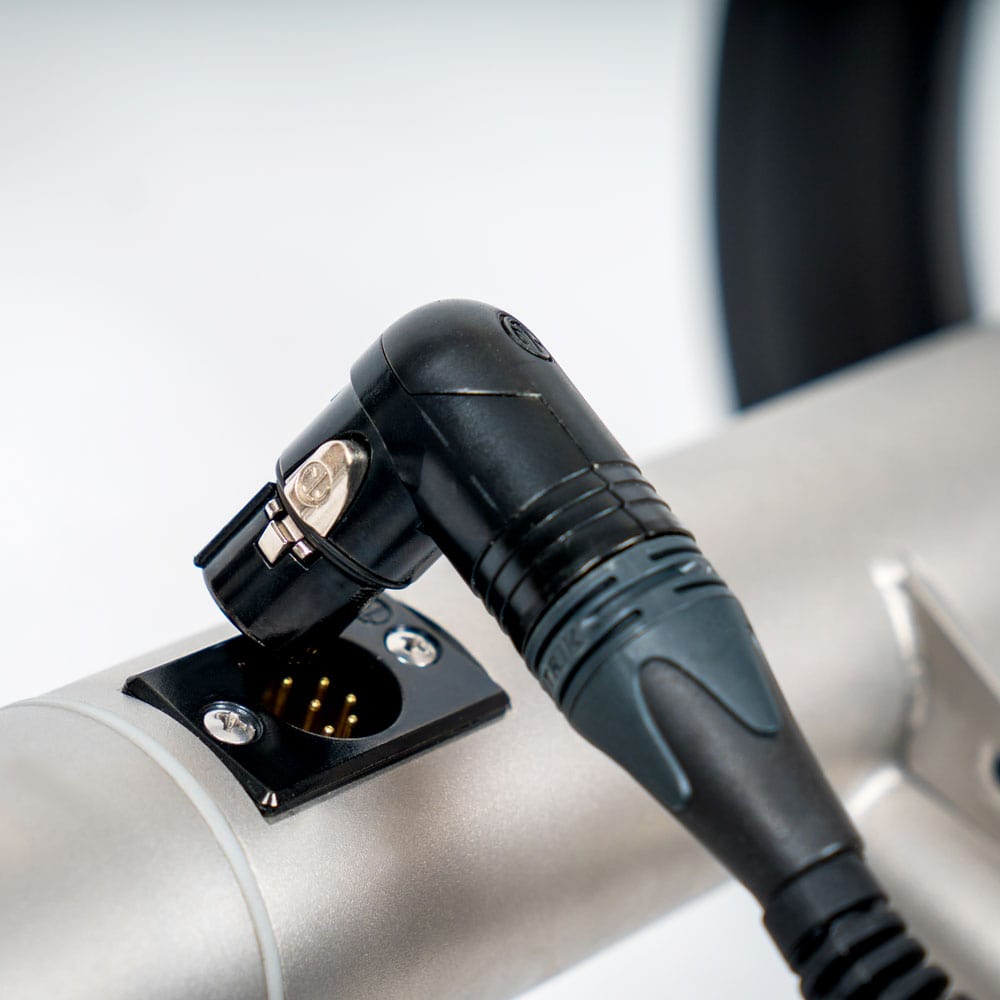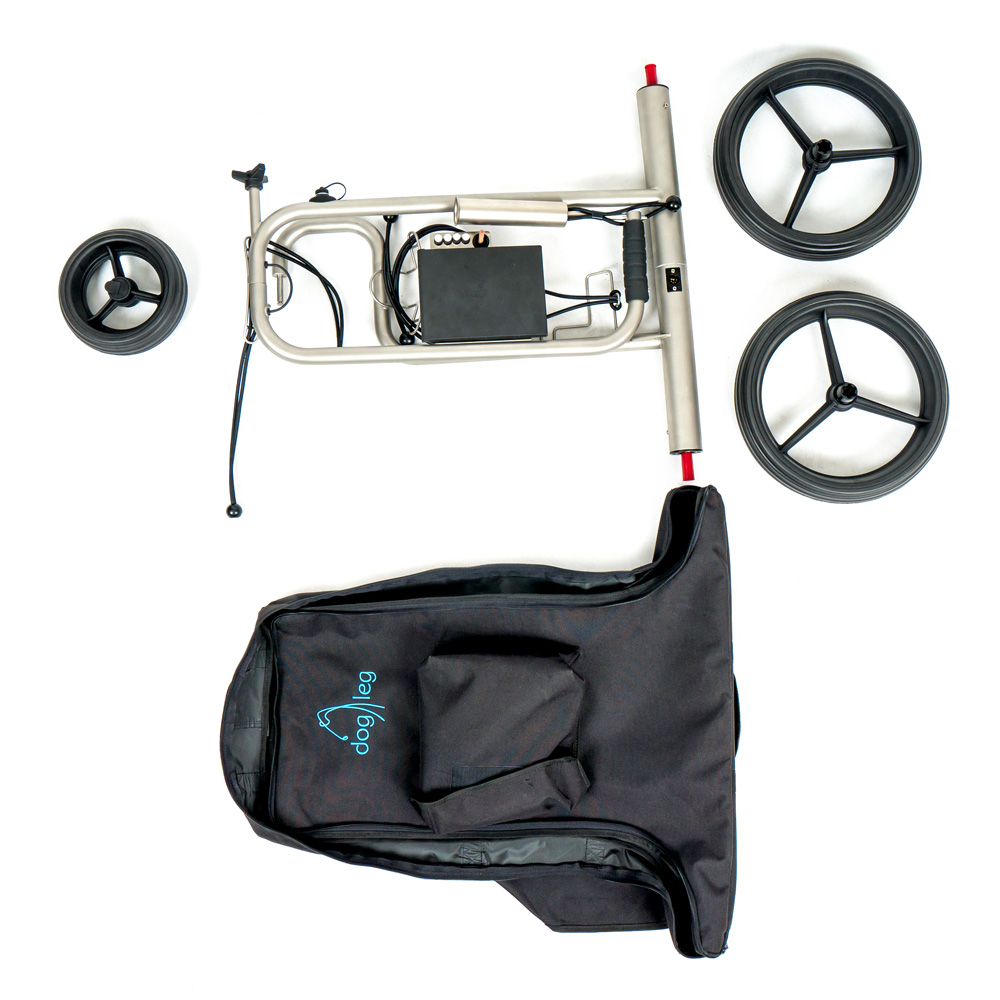 Transport possible even in "sports car"
Smart design ­– when collapsed, the height is less than 5 cm. You can transport your Dog-Leg even in a convertible, or you will fit more in a standard car.
The development was done by our best technical staff who are enthusiastic golfers themselves – introducing several useful modifications leading to the excellent final result. 
Design: Elegant and durable metal body
Dimensions: (64,5 x 69,5 x 5) cm
Weight: 10,5 kg
Weight: 6,5 kg (without battery)
Load capacity: up to 25 kg
Charging input: Charging connector
Power source: 14.8 V/15.4 Ah battery
with a switch, indication, and electronics
Operating time: Up to 27 holes (fully charged)
Charging time: 12 hours (discharged battery)
Do you want to have your own electric caddy? The easiest way to buy Dog-Leg is to fill in the following form. Choose the number of carts, enter the form of payment, place of pickup/delivery date, and the point of sale.
Would you like to try the cart?
Would you like to try the trolley before you buy Dog-Leg, and go for one 18-hole round? No problem. 
You will see how simple it is to assemble the trolley, and how easily the caddy can be operated and used. 
If you are interested, you can make your reservation below.
ELMET, Ltd.,
Nádražní 889,
53501 Přelouč,
Czech Republic